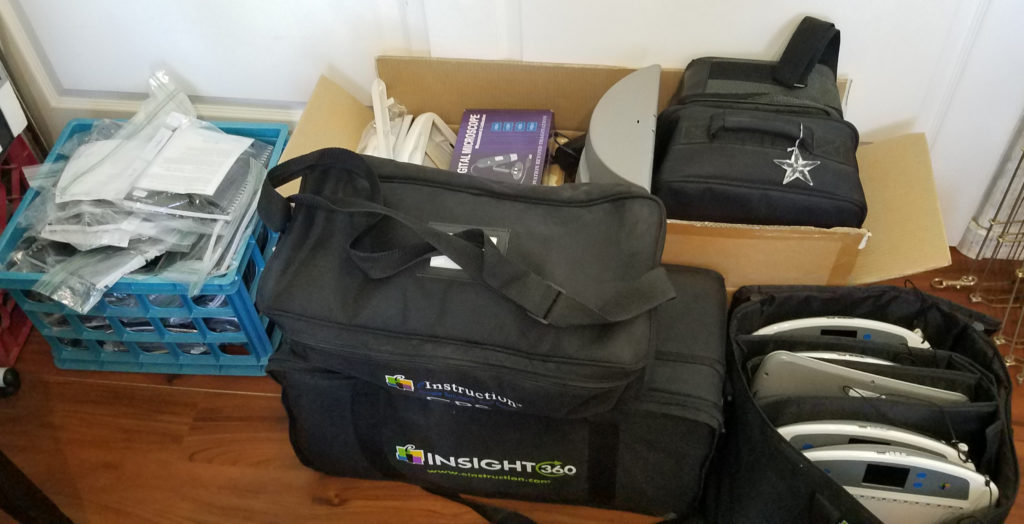 It has been over 2 years now since I retired from teaching.  I taught math for 29 years with a passion for utilizing the newest and most effective technology. I bought most of the technology I used in my classrooms (and outside of them) with my own money so I could always be on the forefront, and could use it every day in my classes.  Waiting until my college or district could check out the technology, then approve it for me, took too long for my taste. I actually had a side job to earn money just for this purpose!
Well, my home office is now FULL of that technology.  All of it is in excellent condition, but most of it is not getting used, which is quite sad!   I now do a lot of consulting from my home office, so I use some of it,  but the items that were perfect for inside the classroom are just sitting around collecting dust.  I have decided it is time to "clean house" and try to get those items into the hands of folks who will use them again.  I am going to start a series of blog posts about some of the items I have available and how I used them to help my students. If you are interested, please email me and I will give you more details.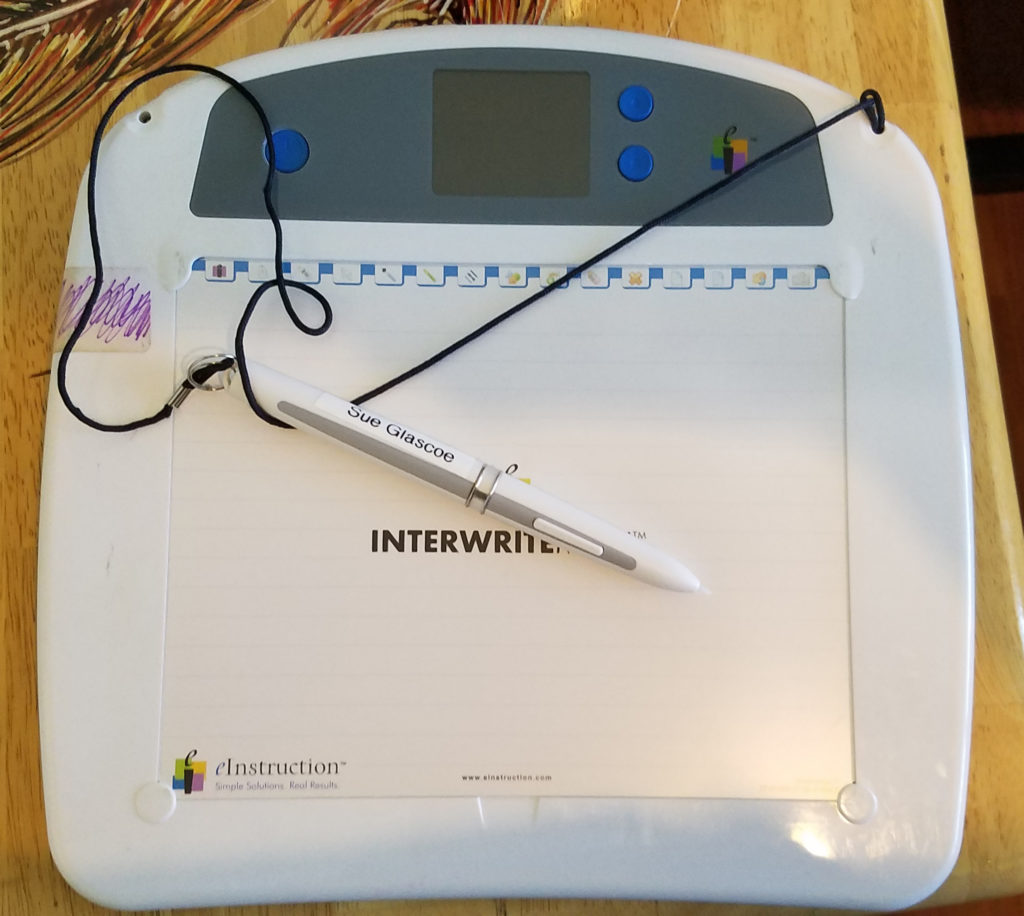 For many years I was an avid user of eInstruction's mobile interactive white boards – MOBIs (and I still am).  I have a classroom set of 6 Mobis that my students would use to share their group work with the class from.  While they are not brand new, they are still in great condition.  The students really enjoyed being able to participate from their desks.  I placed a color tab on the edge so I could refer to a group by color.  The photo above shows the "purple" Mobi.  Many students admitted that they preferred being able to participate from their desk and not have to go to the board.   The screen I was projecting their work to could be split up so I was able to show one group's work, or all 6 at once.
These Mobis can also be used to teach from, as well.  I disliked being stuck at the front of the classroom at the board, so instead, I would connect a MOBI to the my computer and then I was free to teach from anywhere in the room.   This was especially helpful when students were in groups, as I could walk around helping and also writing something helpful for all students on the projected board from anywhere.
I did prefer to use an eInstruction MOBIVIEW to teach from, instead.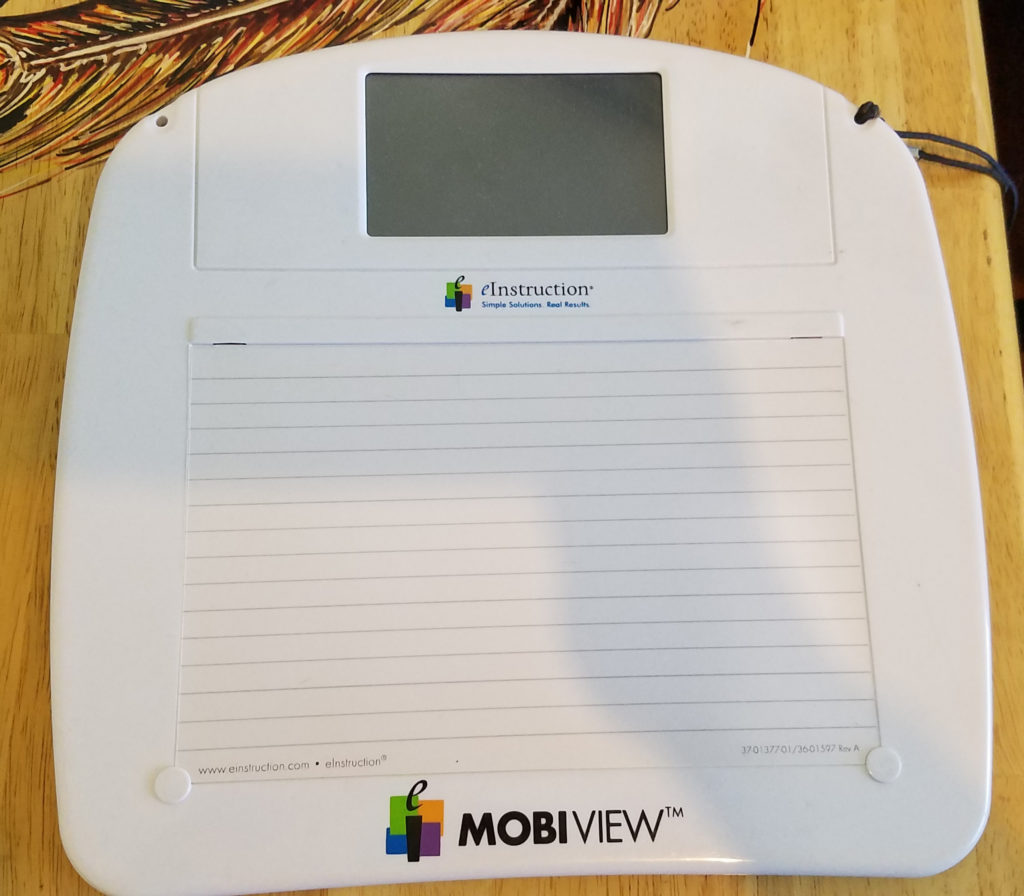 The main difference between the learner MOBI and the MOBIVIEW is that the MOBIVIEW has a large touchscreen that can be used to run student clickers as well as their learner MOBIs…a little taste of my next blog post.  Stay tuned!!