Today in class I passed out the Mobis!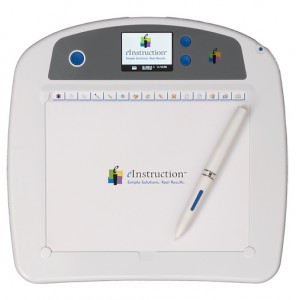 I have had my students sitting in groups since the first day of class, but today I thought I would add more interaction and have them contribute to the board notes.   There were 8 groups, and I have 4 Mobis.    After putting a problem on the board (computer screen, writing with the Mobi and using software called Interwrite Workspace), I would give 4 groups each a Mobi and have someone from the group post their group's solution.  At first no one wanted to try it, but after a short time, they were all wanting to have a chance to write with the Mobi!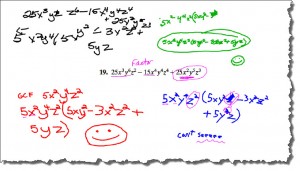 Some of the students had more fun than others – drawing pictures and fooling around on the screen, but it was OK because they were ENGAGED!
The first four groups would hand off their Mobi to the other four groups and we would work another problem.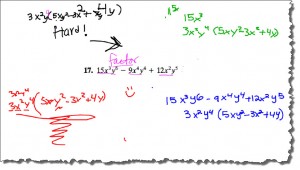 I have to admit, some students were able to write using the Mobi better than I can, and I have practiced longer!  You have to look at the screen while writing on the Mobi  – a little challenging at first.   For their first day, they did a great job!
They have really embraced the technology I use in class, starting with having 2 students take notes with Livescribe pens to share with the class on the website.
In a week or two I will introduce the clickers!