May 20th 2011 Posted at Algebra, Camtasia, education, GeoGebra, GeoGebra, HyperStudio, Interactive Projects, Livescribe, Livescribe, Math Projects, Mathematica, Photoshop, Teaching, TechFriends(Geeks), WolframAlpha
2 Comments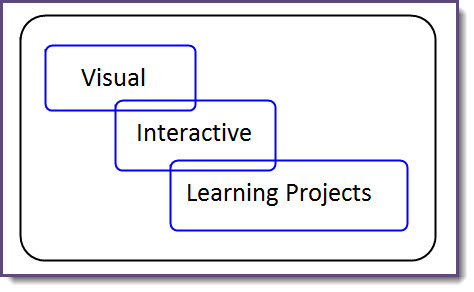 I have been sitting here staring at my computer for the past week since I got back from an amazing time with a room full of extremely innovative teachers in San Francisco as part of the Livescribe Educational Advisory Board.
I keep staring at it not being able to decide where to start!  I have so many new ideas that I want to implement for the Fall, and now I have even more resourceful people to guide me when I get stuck!
Some of the big ones on my list I have already started working with, but I want to dig deeper and create projects for my students to interact with, and also projects for them to create:
Hyperstudio5 (Roger Wagner will be at ISTE this summer, so that will be fun!)
GeoGebra
Camtasia
Livescribe (new cool stuff coming next week!!)
The newest application I want to learn:

I have been playing with WolframAlpha for the past year, but I recently purchased Mathematica and I am excited to see what I can create with it! My goal is to create visual and interactive materials for Algebra and Geometry.    I will post as soon as I start building!  I am still watching the video tutorials for now.   I want to look further into the following links as well:
Wolfram Research STEM Initiative
Lastly, I NEED to learn Photoshop.   My oldest son currently creates all of my artwork for my projects, but in a few years he will be off to college and won't be around to help me!
Hopefully between spending time with my family and attending ISTE and HI-TEC this summer, I will be able to dig deeper and create some projects for next Fall using some of these great interactive applications!