Guest blog post by Liz Wachowski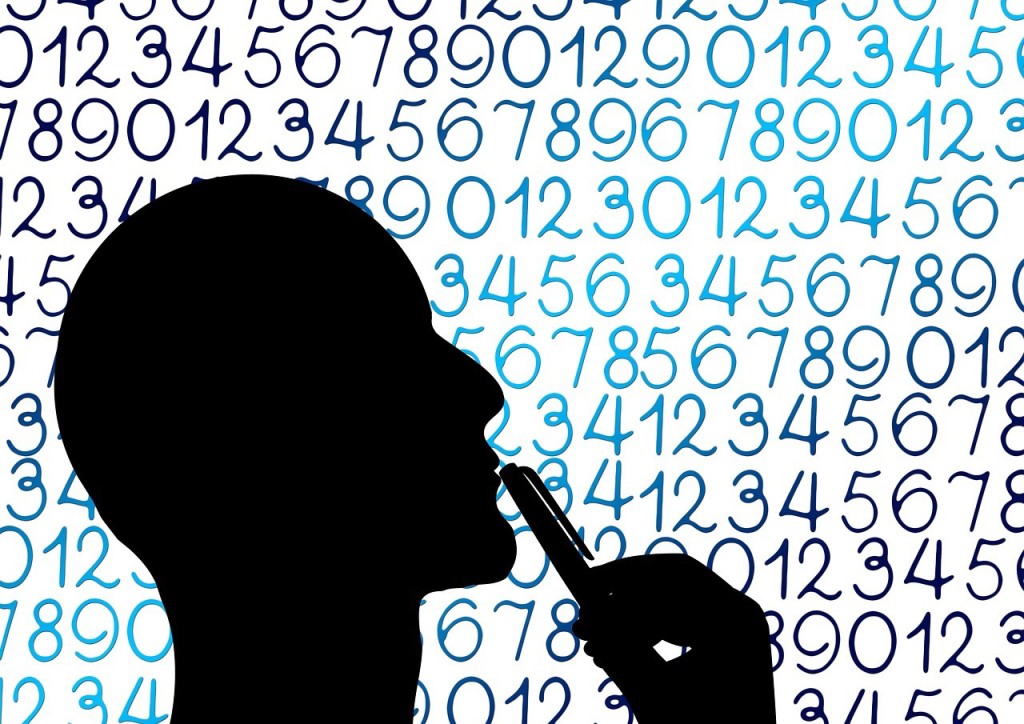 For most students—grade school, high school, and college students alike—they consider mathematics as probably one of the most difficult subjects in school, one that they usually fear. Numbers can get confusing sometimes and you tend to lose count of the times you have tried so hard to solve a problem to no avail.
We have all been there. But once you have started to realize that mathematics is not something you should fear or hate, you will soon find yourself actually having fun. Math is challenging, yes, but the satisfaction you can get with each problem solved is worth it.
For those of you out there who have not yet conquered their fear of numbers, word problems, fractions, and equations that are too long to even write on a sheet of paper, we have compiled a list on simple ways how you can get better in mathematics.
Clear Unnecessary Distractions – When studying, it is preferable that you avoid doing unnecessary things that may distract you from understanding your chosen topic. It is very difficult to concentrate if you keep on peeking on your phone for Facebook notifications. Study where it is quiet to give yourself the needed concentration.
Ask For Help – If you are having a hard time understanding something, it is best if you seek for help. It could be your parents, or your older siblings who have taken the same subject in the past. Or it could be an online tutor who you can ask questions from. If there is a mathematics coursework that you have some questions about, the tutors from homeworkhelp.today will help you understand them. Some people like working alone, but if you are the type of person who works better with others, you might want to consider starting a study group with people who are equally dedicated to improve their math skills.
It's All About Persistence – Sometimes, it is just a matter of willingness to learn more. Be persistent and do not give up. You will get frustrated at times but once you are over that problem, that feeling will be replaced by fulfillment. There is no better feeling in the world than being able to solve something you thought was impossible.
Take Notes From Your Class – Listening to your professor or teacher during classes help but taking notes makes it better so you will have something to go back to in case you encounter a roadblock. Notes are also good review materials especially if you have a test coming up. You can go back to your notes and find out what you might have missed and correct it.
Ask Questions – During your math classes, do not sit there and just listen. Raise your hand if you know the answer and make yourself recognized by your teacher. If something is unclear, do not hesitate to ask your teacher to repeat it or explain it better. Asking for clarification does not make you look dumb. No matter how your other classmates see it, your teacher will see it as eagerness to learn.
Practice, Practice, Practice – Clichéd as it may sound, practice makes perfect. In order to get better at something, you must burn hours doing it all over again. And again. You will soon find out that, after a few more practice, the problem was not actually that difficult. From there, it will be etched into your muscle memory. And no matter how the problem is presented in the future, say an examination, you know that you have solved this in the past and you will not have any problems solving it now.
Always Keep Your Solutions Neat – Work your problems vertically, with each step on every line. This way, you are able to follow your steps easily. Not only that, your teacher will be able to see how you came up with the answer and could give you partial credit. It will also be easier to see where you might have gone wrong so you could correct it.
Never Ever Use Pens – There is nothing more frustrating that a dirty sheet of paper full of erasure. In Math, more often than not, you will have to erase a line, or an equation, to correct it. Mistakes are inevitable. The best way to work your math problems is to use mechanical pencils and an eraser. You will be saving yourself some paper and the frustration of writing everything down again.
In Case of Doubt, Draw – We are visual beings and word problems are sometimes made to be really tricky. If you find yourself confused with a word problem, especially in Trigonometry, Physics or Calculus, bring out a separate sheet and draw what you have in mind. Visualizing the problem while drawing it helps us understand the question better. Draw a picture of those pencils Jack gave to Rose, or the three-dimensional problems. It will pave the way to solving the problem.
Rinse, Lather, Repeat – In reality, it is going to take you hours of work and effort before you can consider yourself better in Math. But so long as you enjoy what you are doing, half the battle is already won. Talk to your teachers and ask how you are doing. Download apps that hone your skills. Drop the calculator and compute small numbers mentally.
Being better in Math opens a lot of doors. A lot of careers—perhaps including what you have in mind—have strong foundations in mathematics. Whether or not you wish to be a university professor or a scientist, improved mental calculation and good math reasoning skills will be important weapons in the real world to be successful.
Mathematics is the center of it all. Without math, the world will cease to move. Everyone needs mathematics one way or another. And when you think about it, though not literally, mathematics makes the world go round. Some may develop fear of math at an early age, but it is not something you can conquer. Bring our your pen and notebook and visit the nearest library. Get the first mathematics book you can find and read. Challenge yourself today.
Images by Geralt and under Creative Commons License.
 Author's Bio: Liz Wachowski had developed a fear of math at early age, but chose to overcome it later on. Now, she holds a degree in Physics and works as a mathematics tutor.