I apologize to all who follow my blog;   I have been quite distracted the past couple of months, as our miniature dachshund couple had puppies over the Christmas break!
I will post a few photos here for you to see what I have been busy with 🙂
I promise to start posting again soon!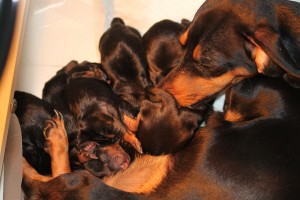 Abi with her newborn pups on Jan 3, 2012.   She had 5 girls and 1 boy – all are doing really well 4 1/2 weeks later!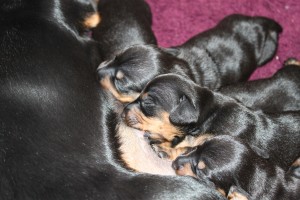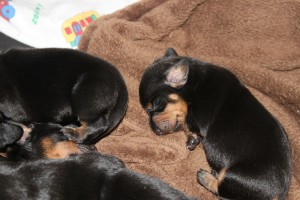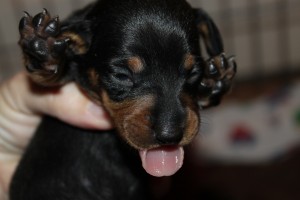 2 weeks old and eyes are open.  learning to walk…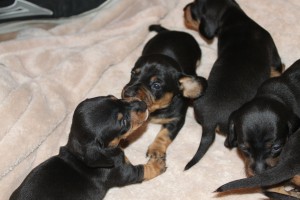 3 1/2 weeks old and learning to play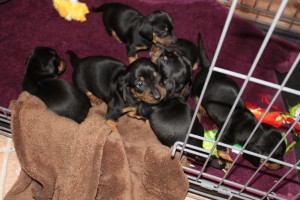 It has been a fantastic (and time consuming) journey with these 6 wonderful puppies!