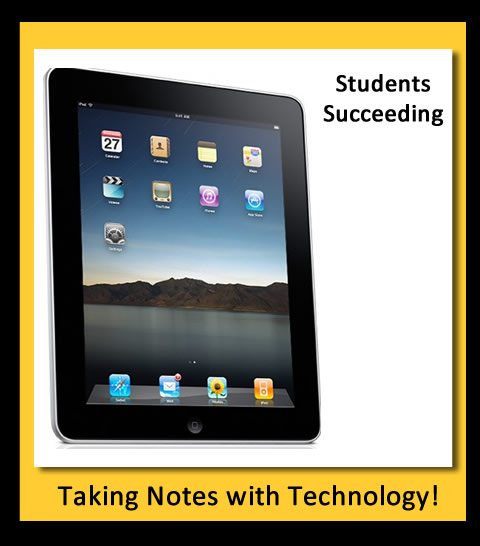 I have a student in one of my classes that loves learning with technology.  He is always asking me what software and hardware I am using.   The other day I turned the tables on him and became very interested in the applications he was using on his iPad to take notes in my Algebra class.   He said he was using SmartNote.   I have tried several note taking apps on my iPad, but I have not tried that one …yet!
I decided I would start a blog series comparing several of the note taking applications that I have tried on my iPad, along with trying out a few more that have been recommended by others.
In these articles I will focus on applications that allow students (and anyone) to take hand-written notes with a pen, such as the Pogo Sketch (that is what I use).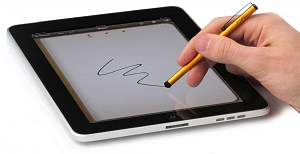 The first app I started using is called Sundry Notes .   There is a free version available in the iTunes store, as well as a paid version that does not have any ads.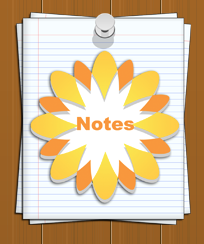 I was immediately impressed with the fact that Sundry notes has its own calculator built in, along with several menus of math symbols you can add to any note!  In the screenshot below you can see I was able to start graphing, post a calculator, a table, and handwrite, all on the same page!  The app will also allow you to post an audio note and embed photos as well!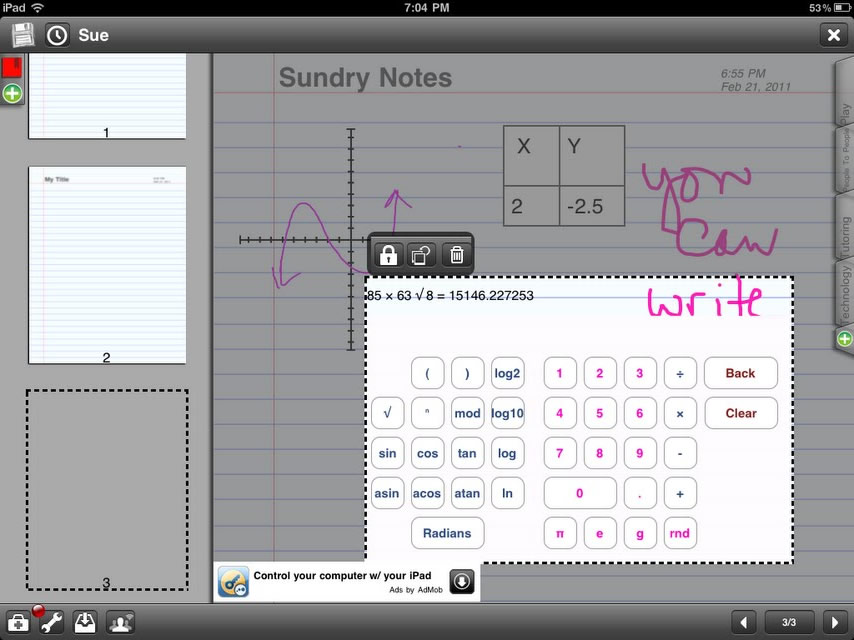 The notes are fairly easy to organize and you have several "views" to choose from.   Below you can see the "preview" mode, where you can see what is written on any note in any stack of notes.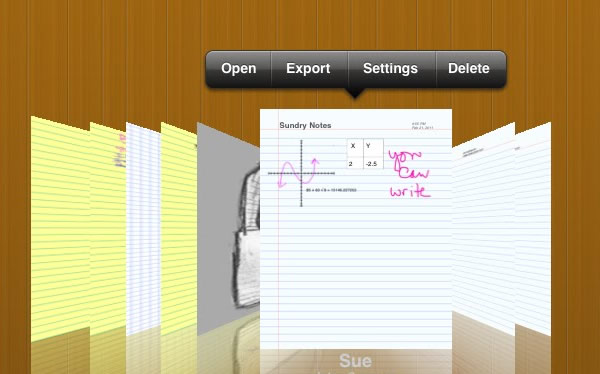 You can also place notes in a stack, which would be the same as placing them in the same folder or notebook.  In this view you can see the different stacks of notes you have created.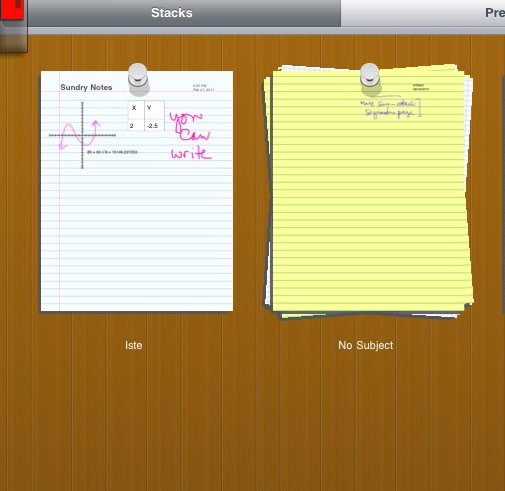 The main drawback that keeps me from using Sundry Notes all of the time is that the pages of notes are very small, so if you know you want to take  lot of notes, you will be creating a lot of pages!    After writing on the page, you can shrink down the writing, but it is a bit cumbersome if you are quickly taking  notes for a class.
Next time I will review Penultimate, which is another app I found soon after getting my iPad.
To be continued…