January 22nd 2011 Posted at Algebra, education, eInstruction Interwrite Workspace, Helping students, Livescribe, Livescribe, Mathcast, Mobi, Pulse smartpen, SnagIt, Student participation, Teaching, Teaching Online, TechFriends(Geeks)
1 Comment
A new semester has begun and I have added a few new ways to help my students succeed.
I borrowed my colleague's idea to have 2 students take notes during every class using a Livescribe smartpen.  I then upload the notes to their class website, and post a link  in the calendar on the day the notes were taken.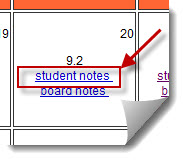 I created a webpage to house the daily notes for each chapter, starting with our first chapter:  Chapter 9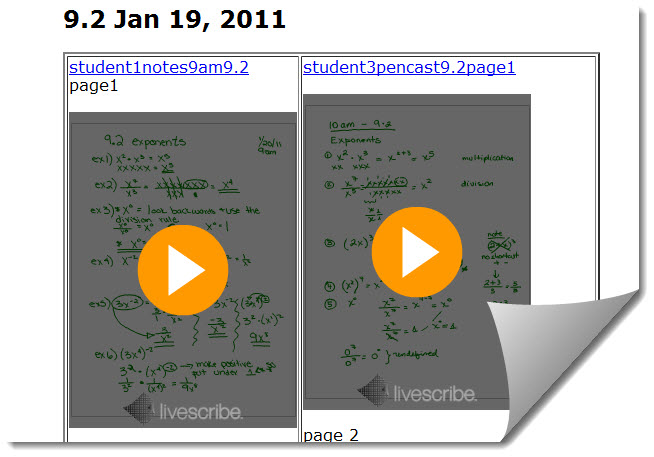 2.  I use a Mobi (from eInstruction) to present the lesson from anywhere in the room.   An especially nice feature of the Mobi software, called Workspace, is that I can save the board notes and export them to a PDF file.  I place on link in the calendar to the board lesson on the day the lesson was given.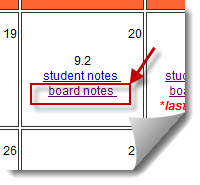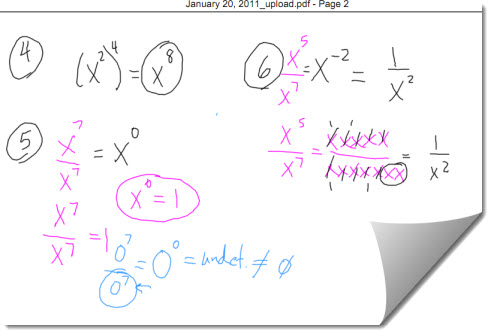 *to see the actual board notes, you must go to the calendar and click on "board notes", since they are an attached PDF file, I cannot link to it here.
3.  The students use an online program to do their homework, which sends me a screen shot when they need help on a particular problem.  Instead of trying to type back a response to them, I fully explain their solution using a Livescribe smartpen.  I then send them the link to the pencast, and I also created a webpage to house all solutions to student homework questions.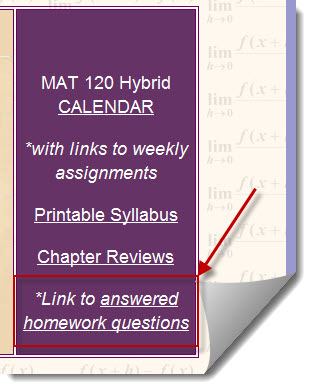 *here is the link to the page that contains all the homework solutions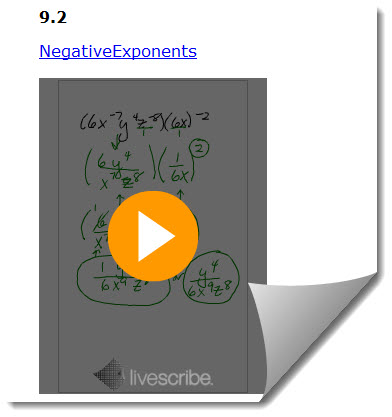 Here is one of the solutions I wrote to my students just today:
…
This is just the first week of class, and the students have shown a positive reaction to these extra support features I have included on my website for them.   I look forward to seeing how the semester progresses!
…
…
…
You can leave a response, or trackback from your own site.